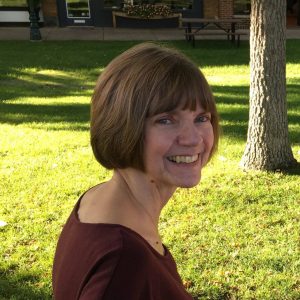 Join us in welcoming Leanne Milliman as the new director of the Crooked Tree District Library! With fourteen years of library experience, she most recently worked at the Charlevoix Public Library as the head of the adult services department. Leanne may be familiar to some as she did work for Crooked Tree District Library during 2016-2017. She is beyond thrilled to rejoin the library, this time in the role of Director. Leanne has a Masters in Library Science & Information Management from the University of Denver. In her spare time, she enjoys reading (of course!), going for walks, beach glass hunting, practicing yoga and watching football.
The current 3,000-square-foot Crooked Tree District Library (2300 Walloon Street) was opened in January 2000 tucked into a woodland setting just north of the downtown business district. With a ground breaking on April 10, 1999 things moved quickly to create charming and cozy place for locals and visitors to sit, relax and read. The library features over 5,000 books and plenty of places to sit and enjoy them.
The Crooked Tree District Library is open 4-8pm on Mondays and 10am-5:30pm on Tuesdays and Wednesdays.