"It's great northern air. Absolutely the best trout fishing in the country. No exaggeration. Fine country.
Good color, good northern atmosphere, absolute freedom, no summer resort stuff and lots of paintable stuff."
—Ernest Hemingway to his friend Jim Gamble, 1919, about northern Michigan
Pulitzer and Nobel Prize winning author Ernest Hemingway is widely known for his deep-sea fishing in Key West and in the Gulf Coast off Cuba, where landing a massive blue marlin was always the goal.
But this world-renowned outdoorsman cast his first line – likely from a simple cane pole – in the quiet waters of northern Michigan not far from his family's beloved summer cottage, Windemere, on Walloon Lake. It was here, "Up In Michigan" where Ernest discovered his love of fishing and where he later drew inspiration for many of his later adventures and the stories that followed – particularly those in The Nick Adams Stories, which was published posthumously in 1972.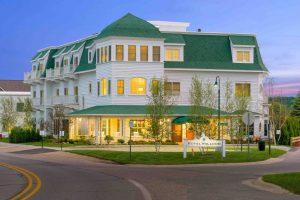 As part of its year-long "Hemingway Homecoming" celebration in the Village of Walloon Lake, the 32-room boutique Hotel Walloon is offering a special Fly Fishing Package with one of the seasoned and experienced guides from True North Trout. Overnight guests can enjoy a 25% discount* on a guided half day walk-in wading or float trip, or a full day float trip, for 1-2 people on nearby rivers and streams where Hemingway was known to frequent. Packages can be booked spring, summer and fall 2021 based on schedule availability.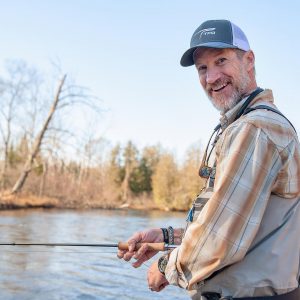 "It is really special to me to fish Horton Creek, the Pigeon River or other waters in this area and know that doing so clears my mind just as it did for Hemingway 100 years ago," says Brian "Koz" Kozminski, who has been fly fishing Michigan waters for over 30 years (and tying flies since the age of 9). Koz, a lifetime member of Trout Unlimited (which was founded on the banks of the AuSable River in northern Michigan in 1959), portrayed Hemingway in the fishing scenes of George Colburn's documentary "Young Hemingway."
To book an overnight Fly Fishing Package with Hotel Walloon, call 231-353-5000 or visit HotelWalloon.com.
*Based on availability, not available for group bookings. Blackout dates may apply.