Date & Time
Date(s) - April 15, 2021
7:00 pm - 8:00 pm
As part of its year-long HEMINGWAY HOMECOMING celebration, the Village of Walloon Lake is hosting Walloon Lake Reads: The Nick Adams Stories which kicks off on Thursday, April 1 and runs through mid-May, culminating with a finale tour of area sites featured in the stories.
April 15 – On His Own with Sean C. Hadley featuring the stories The Light of the World — The Battler — The Killers — The Last Good Country — Crossing the Mississippi.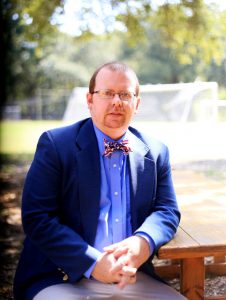 Sean C. Hadley — Teacher, a lecturer, and an author. His essays and book reviews have been published by FORMA Journal, An Unexpected Journal, and The Hemingway Review. Since 2009, Sean has taught humane letters, and for the last ten years he has directed the Thesis program at two different schools. Sean has been a speaker at the Association of Classical Christian Schools annual conference and he has presented at other venues as well, such as Faulkner University's Institute of Faith and the Academy annual conference and the annual American Literature Association conference. Since 2014, Sean has taught at Trinitas Christian School located in Pensacola, Florida.
REGISTRATION REQUIRED: https://zoom.us/meeting/register/tJUqf-uorj8sGdWOXvnfWYBaNgDtJrHwFOZ7